For the modern real estate agent, the old adage of location, location, location applies to more Search Engine Optimization than just the property one is trying to sell. In reality, location as it relates to the internet is just as important as location of property to the success of real estate agents in the digital age. Consumers generally expect to have a wealth of information available, about both properties and the agents selling them, at the click of a button on all manner of web-enabled devices. Even for the tech savvy agent, it can be tough to know just how to maximize the efficiency and effectiveness of one's internet presence. Ahead are some of my favorite internet marketing methods for inbound marketing, visibility, social media marketing, mobile websites, and ultimately conversion of sales.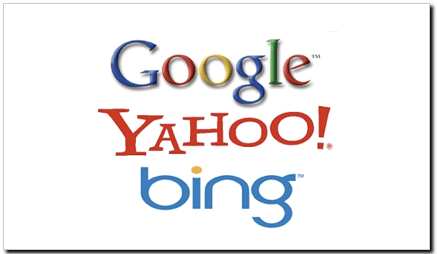 SEO Website Optimization
In the modern market, it is no longer enough to simply post a website about one's business and forget about it, expecting the customers to find it with ease. There is intense competition for clicks and high search engine results in every industry, and the most successful websites are designed specifically to show up high on those lists. There are a variety of parts to the SEO whole – a website needs to be optimized around keywords relating to its industry, but not overloaded in a way that makes it unreadable. Another important element is consistent fresh content that has real appeal to consumers. The more people who view one's site, and the more fresh, useful content is added, the more likely that site is to register highly in search engine results, which can lead directly to the cultivation of new customers through internet marketing.
Social Media Marketing
From grandparents to grandchildren, and everyone in between, most people have profiles on social media sites. Social media marketing presents a unique opportunity for real estate agents to interact directly with customers through technology, and build lasting, profitable, mutually beneficial relationships. Just as with business websites, it is not enough to simply set up a social media account and forget about it. The key to successful social media marketing is to provide relevant, interesting information and offers, and to interact with customers in a meaningful, personal manner. When properly done, social media marketing can be a major boost for business.
IDX and MLS Search on Responsive Mobile Sites
With the prevalence of smartphone and tablet use today, a properly functioning, feature-rich mobile website is vital to the internet marketing of any successful real estate agent. Responsive mobile websites are designed to scale to the screen size of any web-enabled device, promoting increased ease of use and a more engaging mobile MLS Search IDX experience for consumers. IDX and MLS are both related to property searches. IDX stands for Internet Data Exchange, and refers to a suite of search services that allows customers to search for real estate, view locations on maps, and view details about properties that interest them. MLS stands for multiple listing service, and is another tool for customers to search for properties. MLS allows customers to search of the home listed by a broker, and provides more in-depth details about properties than IDX. Both are extremely important tools for real estate agents and customers alike, so it's important to have a responsive mobile site which takes advantage of both search types.