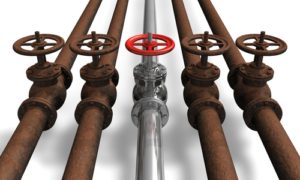 Most people know about PPC advertising, banners, link exchanges and the other obvious internet marketing techniques out there – but what about advanced internet marketing? Do you know what the eight basic advanced internet marketing building blocks are, and how to use them?
1. Website and Design
If you still think that website and design are all about cramming more graphics on a page, and adding as many bells and whistles as you can, then you might not be getting the most out of your website!
Good web design, when it comes to using your site as a part of your internet marketing efforts, is all about clever design and functionality. People will decide within ten seconds of landing on your site whether they want to stay or not – so focus on easy navigation, high contrast text, fast loading pages and limited unnecessary photos and pictures.
2. SEO and Content Creation

Some people will tell you that SEO is all about metatags, descriptions and the technical side of your site. Not true. Those things make a difference, but the single greatest thing you can do for SEO on your site is to create lots of high quality content. Use keywords carefully, and make the articles and content you post interesting and useful, and you will reap rewards.
3. Offers

Everyone loves a bargain, and using offers to market your business online is a good way to use advanced internet marketing techniques. Create an internet only offer that people can use to get a great deal, and tie it into list building and email marketing for maximum effect – think e-books or reports that can be downloaded by filling in a form.
4. Call To Action

If you want a sale, ask for it! When you have sales pages on your website, the worst thing you can do is leave the decision open ended. Put a clear call to action on your page – something like 'limited time offer, contact us now!' If you prompt people to take the action you want them to, you're more likely to get the response you want.
5. Landing Pages

Landing pages are an evolution of the old squeeze page – a page where traffic is directed, where registration is required to access an area of the site, or obtain a free offer. They're used to gather email addresses and visitor information, that you can then use for your email marketing or autoresponder.
Your landing page should be exciting and have a clear call to action – and it should have a link to your terms and conditions and privacy policy, informing the visitor that you may use their information for marketing purposes.
6. Lead Nurturing Email Marketing

The evolution of email marketing is all about relationship building – the same principle that your real world sales reps apply when they courtesy call on clients. Once you're gathering email addresses for your list from your landing pages and other advanced internet marketing tactics, use them with an auto responder and high quality, informative, NON salesy email campaigns to keep your company on your customer's radar.
7. Social Media

Social media is just that – social. As a part of an advanced internet marketing strategy, they help to put a human spin on your marketing, and build brand awareness. They're also great for link building.
8. Analytics

Tying all the advanced internet marketing ideas is analytics – tracking the results you're getting. Use the results to improve your strategies and add new ideas to your internet marketing machine. It's the best way to see how you're doing, and what you can do better.
By Lou Vanacore – VM Business Solutions