"Let Pogaltd.com bring your PSD design to life."
Hand Coded HTML5 & CSS3 Markup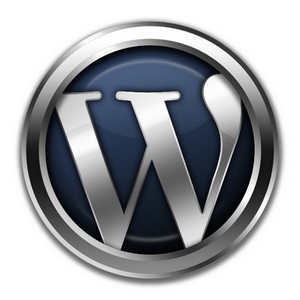 All of our PSD to WordPress themes are hand coded using the latest technology including HTML5 & CSS3. Our sites have a very smooth responsive design utilizing the POGA GRID Framework, .
Widget Ready
We know how important widgets are in your WordPress theme. Every WordPress theme we code is 100% widget ready. Many clients require a widget based homepage or different template pages with different widget configuration. Hand coding enables unlimited possibilities
Optimized Images
For quick rendering and better search engine rankings, we optimize images suitably while ensuring that their quality isn't compromised in any way.
Fast Loading WordPress Theme
The time plays a crucial role in the success of a website. A custom designed Poga Theme uses the Poga Grid Framework is light weight and loads lightning fast
W3C Validity and Web Standard Compliance
Adhering to the World Wide Web Consortium holds mighty importance. It will grant your website a better visibility across all kinds of devices and web browsers. A W3C validated page supports the use of CSS. It lessens your page file size, which in turn lowers your page loading time, saves your bandwidth, and 'As a whole it gives your website an additional boost to rank higher on search engines, which will bring more natural or organic traffic to your site.
Search Engine Friendly
We are well aware of the SEO guidelines set by Google for websites. We keep the code crisp & clean. Also, we lessen the image size; get rid of the white space and do away with any unwanted line breaks. Once this is accomplished, your code is set for an SEO friendly ride on the Internet. After all it's only an SEO friendly theme that can bring you gains.
Responsive Code
Today people have started to use a variety of media devices, which differs in screen sizes, to surf the web. Old time webdesign no longer works. To counter that, Responsive Code is what you need for your website, to ensure the best viewing experience on any device. Here at POGALTD.COM we accomplish this task by makeing your WordPress Theme adapt to any screen sizes utilizing our POGAGRID Framework.
Cross-Browser Compatibility
It is our responsibility to see that your site works without any hindrance over the web. So we examine it on all the latest versions of existing browsers like Internet Explorer, Chrome, Firefox, Safari and Opera. Doing this assures us of an optimal performance.
Frameworks
Unhappy with the flexibilities of the grid systems on the market today we decided to create the POGA-Grid framework from scratch and is being used in 100% of our PSD to WordPress Sites.